Driving Lessons in West End Aberdeen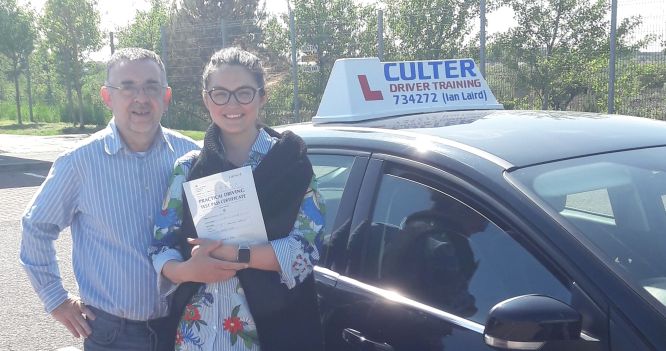 A very warm welcome to you and thanks for visiting my Web Site.
Based in Peterculter, I provide driving lessons mainly in the Culter, Milltimber, Bieldside, Cults, Westhill, Kingswells and the surrounding areas. Since 2010, I've been a Grade 6 Driving Instructor (Grade 6: The DVSA's best grade possible. Only around 6% of Instructors are Grade 6 - the Instructor has proved that they can give the best quality instruction). In September 2014 and then again in January 2020, I achieved "A grade" status in the new grading system (again the highest possible). My aim is to help you pass your test quickly and easily with a structured course tailored to your individual needs and requirements.
Top priority for me though is to give you the confidence and knowhow to be a careful, responsible and efficient driver so that you can go on to enjoy safe driving for life. I'll do everything possible to create a stress free environment so that you will find your lesson time to be challenging yet supportive, moving along at a pace that you feel happy with.
I expect you to make mistakes and if necessary will simply take over with no stress or panic and NEVER get annoyed, so you are always happy and safe. After all, if you didn't make mistakes, you wouldn't need me to teach you!
Call 07701 087999 for details of how I can help you to pass your test and become truly independent!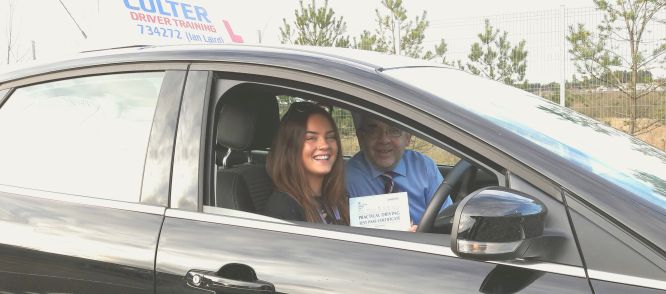 Enquiries/Comments
Send Feedback
Choose Culter Driver Training for your driving lessons
and get all this...
Help and advice with your theory test
Free course handouts - learn faster by learning between lessons
Variety of lesson length suited to your needs : 60 minutes, 90 minutes or 120 minutes.
Flexible pick up and drop off from home, office, school, university/college by arrangement
Dedicated one-to-one tuition
Discounts for block bookings
New dual controlled, air conditioned "top of the range" Ford Focus (TDCI Titanium X) for your comfort and safety
You can also benefit from...
Pass Plus courses to further improve your skills after you pass and reduce your insurance costs
Gift vouchers - available for Birthdays/Exam rewards/Christmas presents etc (no minimum value)
Call 07701 087999 for further details.
Pass your test with Culter Driver Training
When you choose Culter Driver Training you'll not only be well on the road to passing your test, but you'll become a confident, responsible and economic driver, saving you £££s over the course of your driving career.
Your lessons will have plenty of variety and you'll drive to new and different places, gaining as much experience as possible before you take your test. When test day comes around you'll be ready for anything and confident that you have all the necessary skills and experience.
Culter Driver Training puts YOU first - call me on 07701 087999 and start on the road to success.